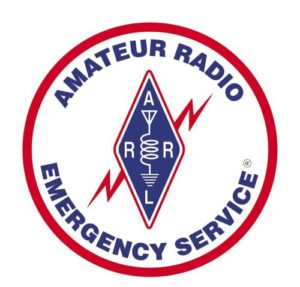 FLAGSTAFF – The Amateur Radio Emergency Service (ARES – Pronounced air-ease) is a component of the Amateur Radio Relay League. They activate in times of natural or man-made disaster. ARES in Flagstaff is operated by the Coconino Amateur Radio Club. There has recently been a move to create a group in Williams.
ARES was not activated during the recent Christmas eve storm, but may be activated by Coconino County Emergency Management Friday and Saturday in preparation for what may occur during the upcoming storm.
SKYWARN weather spotters are also encouraged to report snow fall amounts and unusual weather conditions. SKYWARN is sponsored by the National Oceanographic and Atmospheric Administration (NOAA). You can also monitor the NOAA weather frequencies available on most FRS/GMRS radios. You can learn more about SKYWARN at their web site.
ARES operators in Flagstaff and Williams will monitor the ARES repeater located on Mount Elden in Flagstaff. Williams operators will also be monitoring the repeater located on Bill Williams Mountain operated by the Bill Williams Mountain Radio Club for emergency traffic. GMRS channel 22 will also be monitored for emergency traffic. Unless you have a GMRS license, you may only use channels 15-22 of FRS/GMRS multi-use radios to call for help to prevent loss of life or property according to FCC regulations.
There are no provisions currently in place to monitor citizens band Channel 9.
The Bill Williams Mountain repeater operates on Frequency 146.780, tone of 91.5 with a standard negative offset of 600 hertz. The ARES repeater operates on 146.980, tone of 162.2 with a standard negative offset. In Williams, operators have agreed on the frequency of 146.940 for SIMPLEX communications. The cooperation of amateur operators in keeping these free for emergency traffic if ARES activates is appreciated.
The operators attempting to form an emergency communications group has a Facebook page for more information.