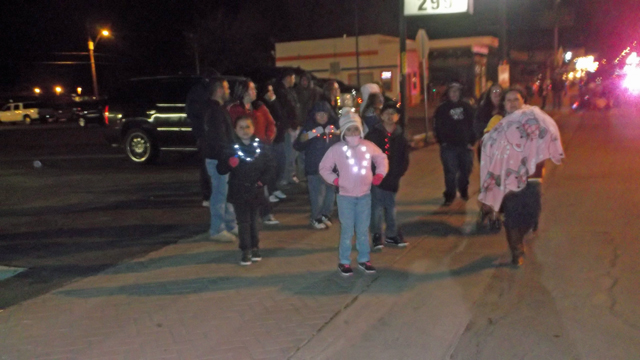 WILLIAMS — The cold may have caused many to stay home for the Parade of Lights and tree lighting this year. The crowd that came, however, did not have cold spirits. Some attendees even came lit up themselves, this year.

The air was bitter cold, this year, for the ceremonial tree lighting and Parade of Lights in Williams. Most of the crowd appeared after 6 p.m. to find spaces to view the parade. Some in the parade reported that there were many empty spaces, however, over previous years. Which is really too bad since the parade this year was better than last year.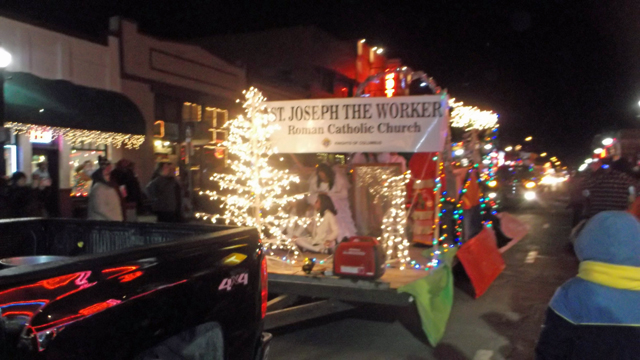 The Parade of Lights featured Churches, non-profits and businesses with beautifully lit floats. There were even a few classic cars that joined the parade from Flagstaff.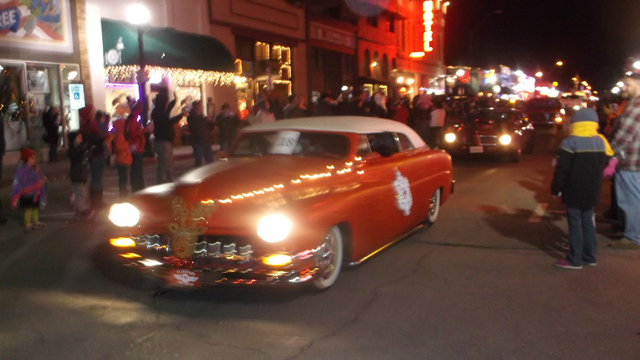 The Kiwanis Club reminded visitors of their Toys for Kids campaign. They are also collecting warm pajamas for kids in need. You can find out more information at Williams Wear and Buck's Place in the mall.
St. Vincent de Paul
joined St. Joseph the Worker Catholic Church in Williams for their presentation.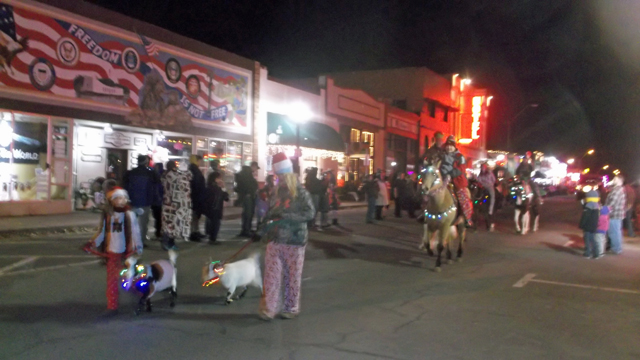 The event led up, of course, to the annual ceremonial Christmas Tree lighting on 2nd Street between
The Gallery in Williams
and
Colors of the West
. The lighting of the tree officially kicks of Mountain Village Holiday in the City of Williams.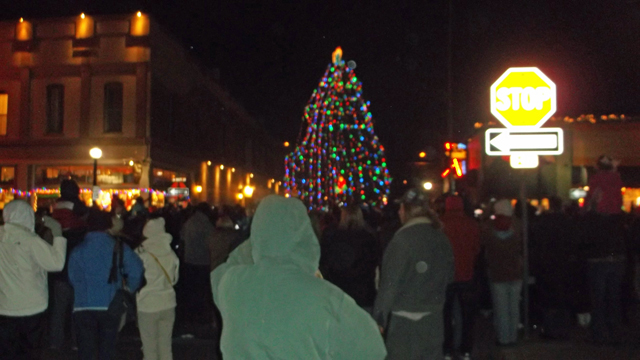 See more photos at our Facebook Page